From Library Journal.com, June 2, 2021
CURRENT POSITION
Research and Instruction Librarian, Simmons University Library, Boston
DEGREE
MSLIS, 2016; MA, Children's Literature, both Simmons University, Boston, 2016
FOLLOW
Twitter, Instagram: @DarkLiterata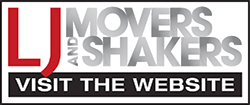 Driving Structural Change
From her start in publishing to her current work as a librarian at Simmons University, Stacy Collins has always called for structural change. In her own words, she aims not only to educate others about systems of oppression but also to disrupt those interrelated systems through her work and scholarship. In the words of her colleague Lisa Hussey, "Stacy is not satisfied with ideas like the status quo or the idea that things will eventually change. She is driven to ensure the LIS professions evolve to meet the changing needs and expectations of our users and our larger society."
Collins has proven this with the numerous projects she developed at Simmons, including the well-regarded Anti-Oppression Guide, which has been cited more than 100 times since it was created. However, Collins doesn't dwell on the guide's impact; instead, she continually seeks ways to improve it and ensure that students feel seen and heard through the resources featured.
Within the overlapping fields of publishing and librarianship, Collins continues to call for change, whether presenting about the lack of diversity in children's literature, her personal area of interest, or helping students at Simmons navigate information literacy sessions and develop a stronger sense of belonging in the library. As Collins explains, "My career is actually four overlapping fields in a trench coat calling for structural change." With that in mind, she calls on all of us to critically engage as both information seekers and learners.
Editor's Note: Anastasia (Stacy) Collins attended NCF from 2006-2010.